This "Visual Perfume" Infuses Body Art with Fine Fragrance
This "Visual Perfume" Infuses Body Art with Fine Fragrance
The use of perfume is not only common nowadays but also it has become a signature style for us. Most of the people use a selected brand and note of perfume to show their style signature and can be recognized with their body perfume only. But today we would not be talking about the ingredients or the notes or the accords of a perfume.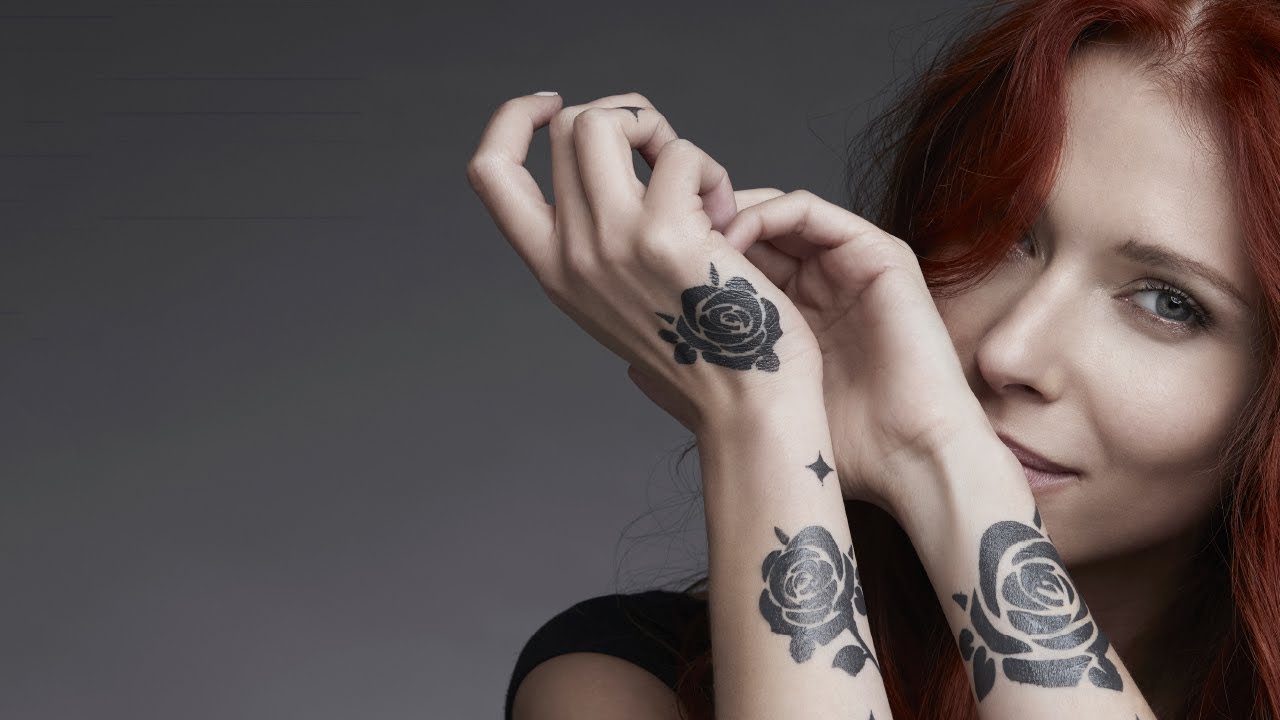 Today, we are here to talk about a new revolutionary trends for a body perfume started by the new beauty brand theAmkiri. This revolutionary perfume idea uses a body art to make perfume remain long lasting for up to 12 hours. On the other hand, you get a nice body art which looks like a tattoo and makes you express yourself.
Words from Founder and CEU-ShovalShavit Shapiro
The founder of this new beauty brand is ShovalShavit Shapiro. She says that if perfume is our signature style then why can't it be seen. She thought a lot about this one and then come to a solution of combining. She grew in Tel Aviv where her parents owned a cosmetics company. Therefore, perfumes have always been a part of her life.
She had an interest in designing therefore, she went to Shenkar College of Engineering and Design in Tel Aviv. Later she went Berlin to study visual communications at the Universität der Künste. She worked for an Israeli company, which was inti designing, for more than 2 years and this was the time period when she got a revolutionary idea of painting on perfume.
On International fragrance Day, Shapiro got Amkiri patented and launched its first perfume having tones of spearmint with spicy ginger and juniper berry. The musk and cedar wood is the base tones of this perfume.She further said that she wanted to bring the most desirable fragrances that would be liked by everyone. She even worked with InternationalFlavors& Fragrances Inc to check on her perfumes creation and cleanliness.
How Amikiri first body art perfume looks?
This Body art perfume comes in two different share i.e, charcoal and ivory. It is hypo allergic in nature and is waterproof too. They are easy to remove after application but lasts up to 12 hours if you do not remove it yourself. You get two different wands in this perfume one is a little wider brush which comes with stencil and other the one is fined tip brush which can be used for application with precision. While you can use the stencil given by the company,
you can also do a DIY and apply as you want to apply. It's possible to use a temporary ink of your own or leave a unique olfactory designs. Both of these depends on your need, what you generally prefer to use?
According to Shapiro, "showing your body as a unique piece of art is always have been the best way to describe and express individuality. She wants that everyone should express their multi-sensory self-expression to everyone.